Fibrates, like gemfibrozil and fenofibrate, are medicines used to lower triglycerides. They also can raise your HDL (good) cholesterol. This may help lower your risk of a heart attack or stroke. Tell your doctor all the medicines you are taking.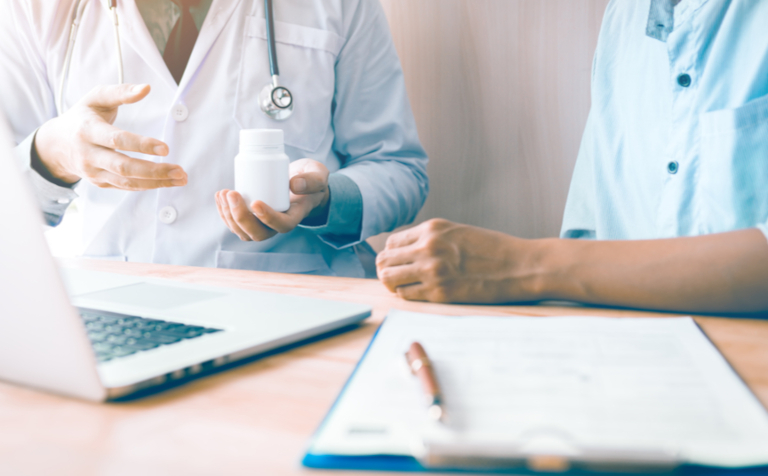 You need to be careful when taking some medicines when you are also taking fibrates. They include:
Statins. Simvastatin and lovastatin should be avoided when taking gemfibrozil. When taken together the risk of muscle problems increases.
Ezetimibe. Taking ezetimibe with fibrates may increase the chance of getting gallstones.
Oral Diabetes Medicines. Taking fibrates with some medicines used to treat type 2 diabetes, such as repaglinide (Prandin), may cause your blood sugar to drop too much.
Warfarin: the dose of warfarin, used to prevent blood clots, may need to be adjusted when you take fibrates to prevent excessive bleeding. The doctor may need to check your blood clotting time more often when these medicines are taken at the same time.
Drugs That Weaken Your Immune System. Cyclosporine and other medicines are given to weaken your immune response to avoid rejecting an organ transplant. They may also be given to people with rheumatoid arthritis and psoriasis. When these medicines are given to people also taking fibrates, the risk of kidney damage increases.
Colchicine. Gout may be treated with colchicine. When colchicine is given to someone taking fibrates, there is a risk of a muscle disease called rhabdomyolysis, so it is best not to take them at the same time.
Bile Acid Sequestrants. Medicines like colesevelam, colestipol, and cholestyramine that are used to lower cholesterol should be taken 4 hours before or 4 hours after you take a fibrate. This helps both medicines work best.
Tell your doctor what you take so you don't make a mistake!