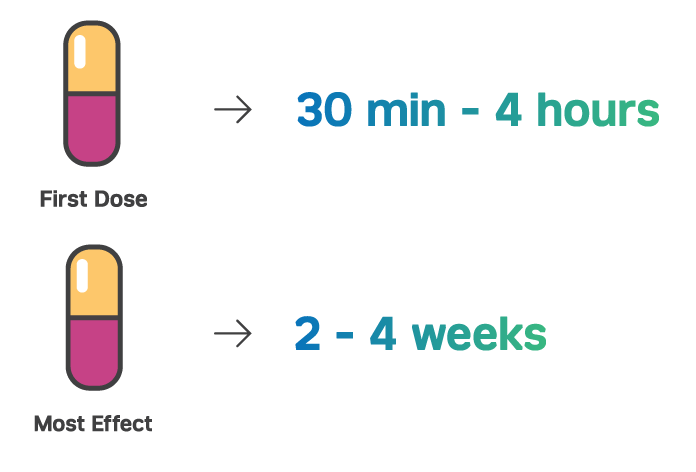 Angiotensin-converting enzyme (ACE) inhibitors start lowering blood pressure within 30 minutes to 4 hours of the first dose. It takes anywhere from 2 to 4 weeks at a starting dose for an ACE inhibitor to have the most effect.
Sometimes your doctor will raise your dose if you are not meeting your blood pressure goals on the starting dose.
Each person is different. There are 10 ACE inhibitors your doctor can choose for you. Your doctor will work with you to find the best medicine and the lowest dose that helps you meet your blood pressure goals. So, stick with the plan and take your pill daily.
ACE inhibitors peak in 2 - 4 weeks!