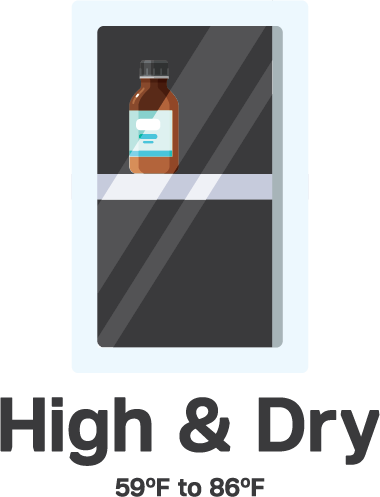 Store angiotensin-converting enzyme (ACE) inhibitor pills in a tightly closed container at room temperature. Room temperature is between 59 and 86 degrees. Keep the container in a dry place and out of direct sunlight.
One type of liquid ACE inhibitor – enalapril – should be kept in the fridge at between 36 and 46 degrees – but only the liquid form. The tablet form of enalapril can be stored at room temperature.
Always keep ACE inhibitors and all medicines out of reach of children.
High and dry! Away from the sun and you're done!