Statins are a type of medicine that can lower cholesterol levels. They also reduce the risk of heart attack and stroke. Studies show that people between 40 and 75 years old who are at an increased risk for heart disease can benefit from taking a statin.
There are many people who can benefit from taking a statin. They include people with very high cholesterol or diabetes. People who have already had a heart attack or stroke can benefit, too. Those with other risk factors for heart disease can also lower the risk with statins. This is why your doctor may recommend statins even if you don't have very high cholesterol levels.
There are many different types of statins. Here are some examples: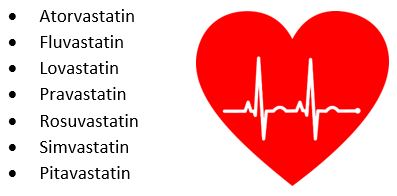 Talk to you doctor about your heart disease risk. They can help decide if a statin is right for you.
Statins are a way to lower cholesterol and keep heart disease at bay!